Bishop Glenn Bernard Allen, Sr.
He was born in New Orleans, Louisiana, on October 13, 1961. He is the oldest of three sons and credits his mother for instilling Christian principles in him and his brothers at a very young age.
At 19, Bishop Allen accepted his call to minister the Gospel from Isaiah 61:1-3. In 1983, he received a Bachelor's degree in Psychology from Southern University in New Orleans while simultaneously attending Union Baptist Theological Seminary.
Through obedience to his calling, in 1986, Bishop Allen was ordained and elected to pastor the Seventh Star Missionary Baptist Church, where he was the youngest Pastor in New Orleans. Having faithfully served there for two years, Bishop Allen's season as Seventh Star's Pastor ended. He then began to serve under his mentor, Bishop Robert C. Blakes Sr. While under Bishop Blakes' tutelage, he served as Administrative Pastor of New Home Hammond from 1988 to 1993.
God continued to elevate Bishop Allen, and in 1993, he was elected as the Senior Pastor of the Original Morning Star Full Gospel Baptist Church. Gifted with wisdom and insight, Bishop Allen was a founding Pastor and officer of Full Gospel Fellowship, where he served as both District and State Treasurer under Bishop Paul S. Morton.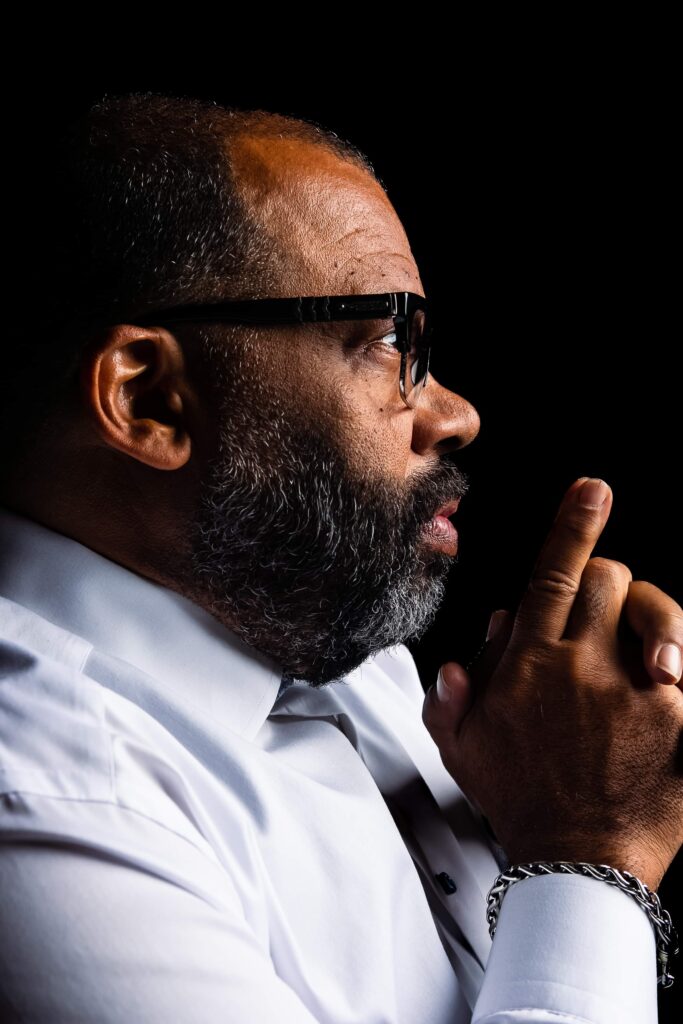 Having a commitment to his calling and trusting God, Pastor Allen stepped out on faith and 1997 founded New Life Ministries in uptown New Orleans.
Blessing the city of New Orleans and growing New Life to over 700 members, Bishop Allen was at the pinnacle of his ministry, but in August 2005, God had another plan. While Hurricane Katrina devastated New Orleans, God told Bishop Allen it was time for him to move his ministry. Not fully understanding God's instructions but being obedient, he and his family packed everything they owned and relocated to Fayetteville, Georgia.
Nearly 500 miles away from home and with only four members, Bishop Allen relied on the promises of God. Through Bishop Allen's constant determination, dedication, and diligence, God grew New Life Ministries exceedingly and abundantly, and New Life Ministries made a solid mark in Fayetteville, GA. As the ministry continued to flourish and grow, God gave Bishop Allen directions that it was time to change New Life's name; in December 2008, New Life Ministries name changed to Destiny Christian Center International. Today, Destiny Christian Center International has grown to over four hundred members and is constantly and consistently growing daily. In 2019, Pastor Allen was Consecrated to Bishop. With over forty years of experience in ministry, Bishop Allen has appeared on several national programs, preached worldwide, and is a source of spiritual guidance for Pastors nationwide.

Sunday 10am(EST)
In Person and (Live)
Lunch With The Lord 12(Noon)
Every wed
Wed Bible Study 7pm (EST) (Live)
Prayer Call Every Morning 7:14am